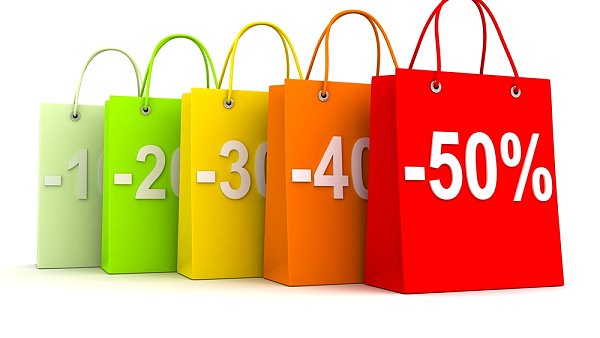 Revenues for the social commerce market are expected to reach $30 billion by 2015. This is due to multiple factors, including consumers spending more time on social networks, brands targeting consumers in the news feed (as opposed to fan pages) and advances in technology, such as mobile geo-location shopping apps and enterprise marketing tools.
Here we will discuss 5 trends which have bought a revolution in e-commerce:
1. Smartphones: The retail sector, in particular, has been revolutionized by the rising use of smartphones. For many, the memory of waiting in line to check out or get help is becoming a thing of the past. Instead, shoppers are increasingly going online to find the latest brands and discounted items. With e-commerce making up a greater share of the retail sector, internet users are increasingly turning to their mobile devices to access their favorite stores on there smartphones. As such, Online Shoe Sales and Women's Clothing Stores are two industries benefiting from this change. For example, online shoe sales more than doubled in size over the past five years, growing at an annualized rate of 17.4% to an estimated $7.8 billion in 2012. According to a survey by Nielsen, shoes, clothing and accessories are some of the most popular items purchased online. And in addition to their computers, consumers are increasingly shopping for these items on their phones. Mobile commerce is all about convenience. Consumers can do more than make a purchase. A 2012 Nielsen report found that 29.0% of smartphone owners partake in mobile shopping activities, the most popular of which are comparing prices, browsing products and reading reviews. It is increasingly a competitive advantage for mobile sites to upload quickly and be easy to navigate as consumers weigh their options.Mobile purchases ranked fifth in terms of popularity, with 22.0% of owners making purchases on their phones.
2. Tablet: Tablet and tablet users are increasing exponentially every year. According to Adobe Digital Marketing Insights (pdf), tablet users spend over 50 percent more for each transaction at an online retailer compared to smartphone users and 20 percent more than traditional computer users. Tablet users were three times more likely to buy something than smartphone users and nearly as likely to convert to a purchase as traditional computer users. Tablet users now make up 4 percent of all total web visits to retailers, up from 1 percent a year ago. A study by Ipsos OTX MediaCT on behalf of PayPal found that tablet owners were almost twice as likely to make purchases as those who only have smartphones. And 28 percent of dual smartphone and tablet owners said they were sure they spent more due to mobile shopping, compared with 13 percent of smartphone owners who said the same.
Tablet commerce has been fueled due to larger screen which makes it easy to see products, touch interface which lets consumers to get more intimate in there shopping and since they are portable you can shop from your couch or bed or while on the go. A study from IBM reported that iPad had the highest conversion rate for transactions, at 6.3 percent, compared with 3.1 percent for all mobile devices. In fact, on Christmas day, about 7 percent of all online purchases were made using iPads.
The world is turning mobile and retailers need to understand how they are serving tablet users to increase the actual sales.
3. Social networking: Wikipedia has described social commerce or social shopping as a subset of e commerce in which there is an active participation from customers and their personal relationships. The main driver of social shopping trend is customer recommendation or comment through blogs and shopping list.
Social networking sites like Facebook, Twitter are key target for online advertising. Social networking site users spend 25% of there disposable income on online purchases. There purchasing is influenced by recommendation or likes from peers and colleagues rather than any other source of information.
A survey from American marketing association has found that 47% of consumer use social networks to discuss and find holiday gift ideas; 29% buy products; 51% look for discounts ; 51% download coupons and 18% read or write product reviews.
4. Daily deals and flash sales: Daily deal sites generated a lot of news and excitement in 2011 — mostly from the consumer perspective. Some commentators have suggested that "daily deal fatigue" has set in amongst consumers. But the revenue forecast for daily deals remains healthy. Advertising research firm BIA/Kelsey forecasts that in 2015, daily deal spending will reach $4.2 billion. While the discounts offered in daily deals can certainly benefit consumers, they can be problematic for merchants. Groupon and LivingSocial control about 73 percent of the daily deal market, according to online deal aggregator Yipit.
Daily deals provide merchants with high visibility specially startups; high traffic because of the deep discounts and cash flow since people pay up at the time of purchase. It has been estimated that 30% of the coupons never get redeemed.
5. Personalization or customization of products: Being able to personalize aproduct has been gaining huge popularity over the past few years for e commerce start ups. Websites like Shoedazzle, Birchbox, Bombfell allows consumer to personalize  the product by asking the user about demographics, style preferences etc. and adjust there product offerings as per the users characteristics. Nonetheless, users enjoy the goods suited to their preferences and hence are more likely to make a purchase.
Better technology, widgets and plugins are needed with regard to new e-commerce business models. Many verticals have been explored but there are some niche markets like social bookmarking, subscriptions and marketplaces to be found. With proliferation of tablets we have moved from planned purchases to impulse purchases. Old established retailers should adopt the new trend else in future they will loose the part of their revenue.