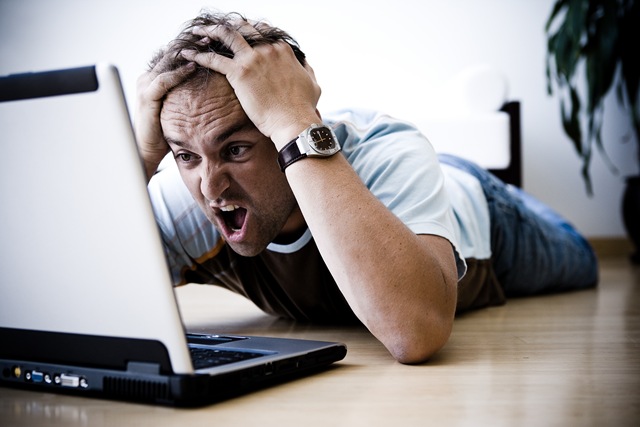 Page loading time is an important part of any website user experience. And many a times we let it go to accommodate better aesthetic design, new functionality or add more content to web pages. Unfortunately, visitors  care more about the site loading speed rather than aesthetics and other functionality. Additionally, page loading time is becoming an important factor when it comes to search engine rankings. According to surveys done by Akamai and Gomez.com, nearly half of web users expect a site to load in 2 seconds or less, and they tend to abandon a site that isn't loaded within 3 seconds. 79% of web shoppers who have trouble with web site performance say they won't return to the site to buy again and around 44% of them would tell a friend if they had a poor experience shopping online.
Here are some important facts and figs. which will tell you how loading time affects your brand and sales..
According to survey 11% expect their loading time to be much slower on phone; 12% expect their load time to be faster than desktop; 21% expect load time of phone and desktop to be equal; 31% to be a bit slower on phone and 25% expect it to be faster on phone as compared to desktop. Mobile phone users expect a web-browsing experience on their phone that's comparable to what they get on their desktop or laptop.
Common problems when accessing a website via mobile phone:
60% of mobile internet users say that they encounter at least one problem while browsing within last 12 months.
73% of mobile internet users say they have encountered a website that is too slow to load
51% encountered a website that crashed, freezed or received an error
48% say there was a formatting which made it difficult to read
45% encountered a website that didn't function as expected
38% say website wasn't available.
Above issues can hold visitors for not more than 6-10 secs before they abandon the page.
Now, lets see how the above performance issue affects the shopping behavior of the consumer. As per the survey:
47% of the consumers expect a web page load in 2 secs or less
40% abandon a website that takes more than 3 secs to load
79% shoppers who are not satisfied with the site performance are less likely to buy from same site again
52% consumers state that quick page loading is important for site loyalty
A sec of delay may lead to decrease in customer satisfaction by 16%
44% of online shoppers may tell there peers or friends or relatives about the bad online experience
A sec of delay can result in 7% reduction in conversions. If an ecommerce site is making $100,000 per day, a one sec delay can cost you $2.5 million in lost sales every year. This means you're not just losing conversions from visitors currently on your site, but that loss is magnified to their friends and colleagues as well. The end result – lots of potential sales down the drain because of a few seconds difference.
So how do you measure your site performance?